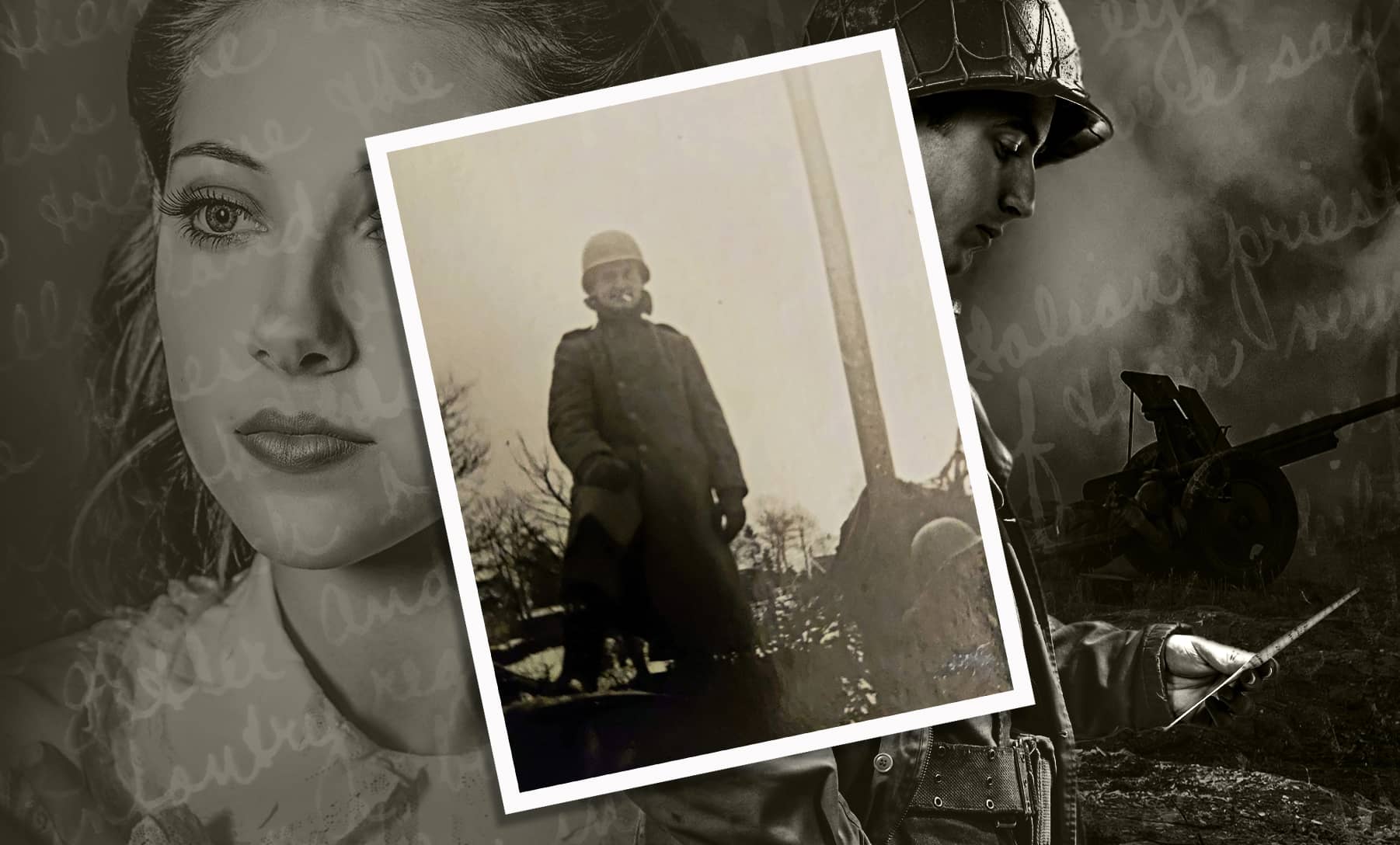 ---
Underneath his heavy winter gear in this photo, my father was a scrawny relic of the man who shipped out from the U.S. three years earlier.
This Veterans' Day, I want to acknowledge the Ninth Infantry Division's role in World War II and every man who served in it. My book, SECRET BATTLES, strives to honor the sacrifice of all those men, no matter what their rank or status.
This photo was probably taken soon after the Ninth's participation in the Battle of the Bulge, which resulted in 50,000 casualties. The division kept pushing eastward amid brutal weather conditions.
My father, a lowly private in the Ninth's medical clearing company, wrote the following entry in his diary as US artillery shells nearby roared continuously outside to support a Ninth Infantry attack. Every now and then, he wrote, a German shell whistled and exploded near the abandoned restaurant where the medics had set up operations. Rats scurried behind the walls. Yet my father was grateful.
"Machine guns – ours and German – can be plainly heard chattering in front of us this very moment. What a rotten day to fight, much less start an offensive. We have been having zero temperatures and snow for a month now. Outside, the snow is three feet deep and many drifts are up to seven or eight feet deep.
"It snowed all day and night yesterday. This morning it looks like a real blizzard. The wind is howling, the temperature 10 degrees above zero, and the snow coming down so furiously that visibility is restricted to but a few yards. The infantrymen can move through it, but it won't be easy for them. . .
"The building we live in is a palace compared to that frozen wasteland outside. At least we can stay comparatively warm and dry staying close to one of our stoves. My room has no heat and it's freezing cold. But it's quiet and affords some privacy so I do my writing here."

Weeks of fighting followed, until the battered bridge at Remagen was taken on March 7. It was a critical remaining bridge across the Rhine River. By late March, the surviving men of the Ninth joined US soldiers "running wild over Germany," my father wrote. The Ninth had been fighting overseas since the invasion of Africa in November of 1942.
On May 8, 1945, Germany surrendered. On May 16, my father wrote: "Told today I was to pack to be ready to go home for discharge from the Army. At last, at last."