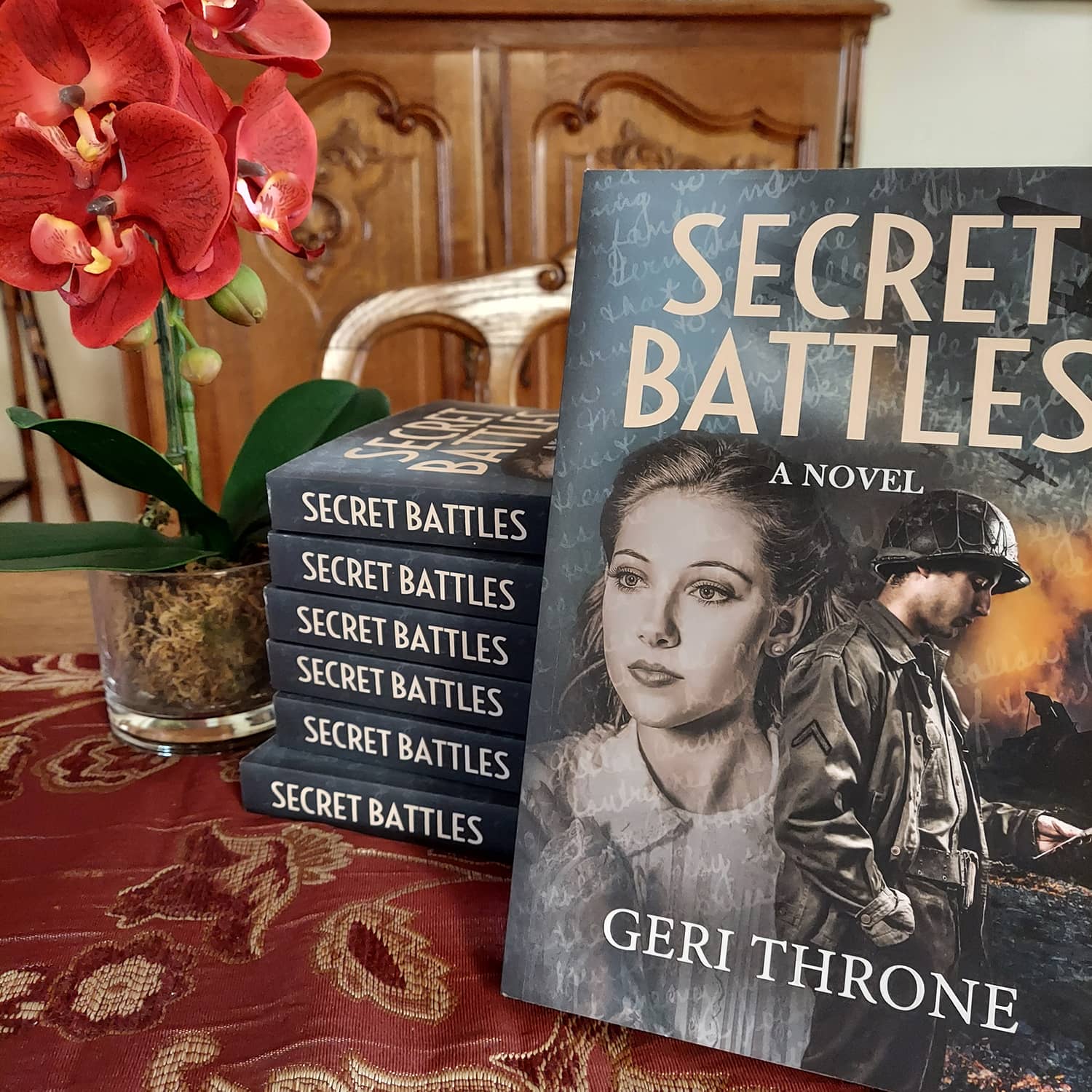 ---
Ready, set, go! My copies are here and I'm ready for my book launch this Sunday.
By now, I hope visitors to my website have been able to sample my previous blog posts and read the excerpt from SECRET BATTLES posted here. I'll officially launch my historical fiction novel Sept. 12 at the Writer's Block Bookstore, 316 N. Park Ave., in Winter Park, Florida. I'll be selling copies and signing them at the rear of the store from 3-5 p.m. It should be easy to spot me — even with my mask and new covid-era long hairstyle.
Because nothing is normal in our Covid-19 era, I've had to improvise a bit in staging this celebration. There won't be a speech or book reading. That would keep everyone confined to a small, indoor space for too long. After you have your books signed, you'll be able to mingle with friends in the store's outside covered patio. The book store also has asked that we avoid shared bowls and platters of foods, so instead we'll offer individually wrapped snacks and cookies. Finally, I encourage everyone to wear masks. I refuse to let Delta spoil the fun!
I also encourage you all to check out this locally owned bookstore's selection of books, gift items and many cool children's books and games.
I look forward to seeing you.