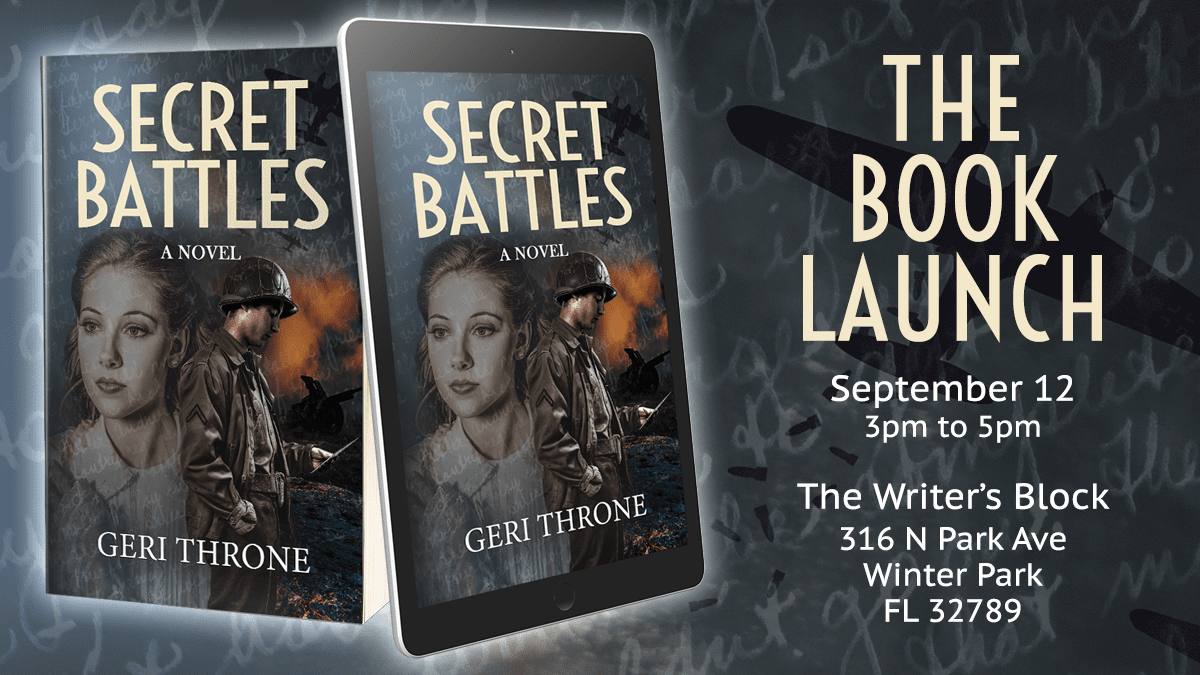 ---
It's official! My novel, Secret Battles, will be launched on Sunday, September 12, at the Writer's Block Bookstore in Winter Park.
Mark your calendars to join the celebration. My book will be on sale and I'll be signing copies between 3 p.m. and 5 p.m. Refreshments will be served.
This December will mark the 80th anniversary of Pearl Harbor, an event that sets my novel in motion. Yet the challenges my novel's two main characters face are timeless. When separated from loved ones during dangerous times, how does one decide what secrets to keep and what truths to reveal? How does one nurture faith and trust?
Writing this novel has been a long but treasured journey. I look forward to thanking in person all my supportive and helpful colleagues, mentors and friends. So, mask up and prepare to celebrate! The Writer's Block is at 316 N. Park Ave., Winter Park.